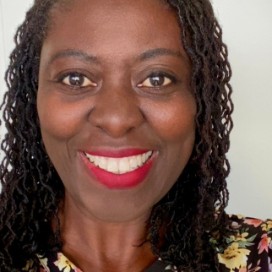 Wie is Sonya?
I live here my children have their masters and are already have 'flown the nest'. I love walking and love to walk with other people so if you are interested you can always contact me.
Mijn werk en hobbies
I work in education. I am always busy with ideas and work hard to make sure they become a real vision. One of the inititives was with the concept of the TEX foundation together with a small group we created Tex_space and were based at Lola on the beach. This is now based in the ZuiderZee school.  I have done many volunteer work. Teaching, art lessons at the meeiboom. At present the puppet theater activities Is one of the main drives I wish to continue together with others in a team. To provide puppet shows for all the children in the area. Small initiative Book Ijburg (book swap) more than 4 years ago which allowed me to provide high quality English children books to schools in Ijburg and later story telling at our local Library.  
I am on the board of the Room For All Foundation. Researching and providing inclusive educational children books at primary level for teachers. 
I enjoy reading and have a wide collection of books written by 'BAME' Authors which I one day hope to share in a book club. 
Mijn omgeving
I value the neighborhood ideas of sharing when needed. I would love to make the whole street green and full of flowers. I would like to improve the awareness of the idea of ​​that if we continue to work together things get done more efficiently and effectively. Improved use of public spaces. more seating areas (elderly people and people with disabilities) 
My role is to just be an active member of society and in this community try to make a change and make 'All' people visible. 
Mijn droom
Dream is just a dream... Action is a reality!
Mijn expertise
Knowledge of start ups, Art programs, IT program learning . Green,recycle programs. Awareness through art activities.
Mijn mogelijkheden
Helping to stimulate the first process. Planning the ideas.